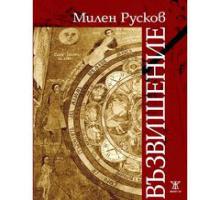 The new novel "Hill" by Milen Ruskov was promoted in the Theatre Hall, Sofia University, on 6th October. Svetlozar Igov said, "Milen Ruskov finally wrote the Bulgarian novel", by which the quality of the book and the professionalism of the author are best described. The book is a language experiment, combining the contemporary Bulgarian with that from the National Revival.
The book will be published in the USA, and the author shared his eagerness for the results, especially with respect to the unique language used which is impossible to translate.
Original by Atanas Atanasov, abridged.